By Jason Burns
Am I on a luxury cruise?
Earlier in the year I purchased a deal for buffet breakfast for two people at the relatively new Bloody Mary's here in Christchurch. The buffet was selection was impressive, there was so much to choose from including international fare. From multiple fresh fruit options, bagels, eggs cooked every which way to the delicious streaky bacon and fresh juice galore.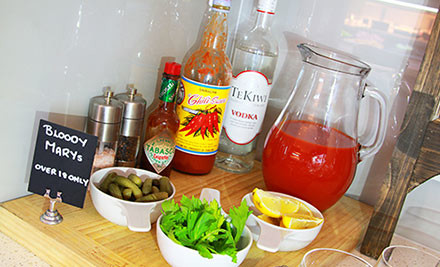 No soggy spuds or green eggs here, just a host of delicious cafe classics,
fresh fruit & savouries and of course, your very own Bloody Mary bar.
Definitely the best breakfast I have enjoyed for a long long time!